Who We Are
We believe that God is the Creator and He reveals Himself through His creation. By exposing a piece of that creation through Ebenezer Chapel, we are providing a means for people to interact with God in a way they would otherwise never experience.
Our hope is that this sacred place will inspire humanity to love, serve and live in community.
Join us on our journey to gift our city and state with a timeless treasure that will attract people from every tongue, every tribe and every nation for generations to come.
Vision
WE'RE SPEARHEADING A PROJECT THAT'S TRULY


THE ONLY ONE OF ITS KIND


IN OUR COUNTRY
Through the use of innovative engineering,
architecture, design, acoustics, sustainable
energy and the arts, we are creating an
underground chapel that will last for
thousands of years. We are calling it
Ebenezer Chapel. Why? Because Ebenezer
means "stone of help" (1 Samuel 7:12). And
that is exactly what this project is about –
transforming a community through a sacred
space that draws all walks of life into an
experience much bigger than themselves.
"The heavens declare the glory of God; the skies proclaim the work of his hands. Day after day they pour forth speech; night after night they reveal knowledge. They have no speech, they use no words; no sound is heard from them. Yet their voice goes out into all the earth, their words to the ends of the world."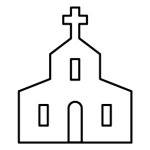 Create a sacred place to
encounter the Creator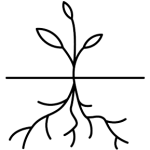 Reveal God's glory
through His creation
Provide a legacy and
historical space that will
last for thousands of years
Depict our generation through
the arts for future generations